IT Solutions Central Coast
We Keep IT Simple
Regardless of the business sector, we provide IT services and solutions to Central Coast small and medium-sized businesses.
When technology changes so quickly, it is difficult for businesses to keep up and understand what needs to be done to maintain their systems. We've noticed how these constant updates can complicate users' lives. We want to make IT simple for you, no matter how large or small your company is. No matter the industry, technology should be used as it was initially intended -- to aid your company's performance and gain a competitive edge. We will make sure that technology does not get in the way of your company's success. From setting up and maintaining data centres to onsite and offsite support, we will keep you positive about your It setup.
IT Solutions that Work
It's not important to you how a certain piece of software or computer hardware performs, as long as your IT systems run well and efficiently. You should be focusing on more important tasks than trying to understand techy-sounding explanations about software, hardware, procedures, and so on. When you hire a Managed IT Services Provider, we want our IT systems to run as efficiently, as effectively, and as smoothly as possible.
Central Coast Managed IT Support
To make sure your business's productivity is assured, you must make certain that these devices function properly and are avoided from cyberattacks -- and that is exactly why we are here. These devices, including workstations, laptops, tablets, and mobile phones, must operate constantly and be secure from hackers -- and this is exactly why we are available. We provide a range of crucial server, network, and desktop management services, including on-premises hardware maintenance and support services, as well as remote computer management. With the Central Coast area, we offer our clients the help desk, on-site hardware maintenance, and remote computer supervision.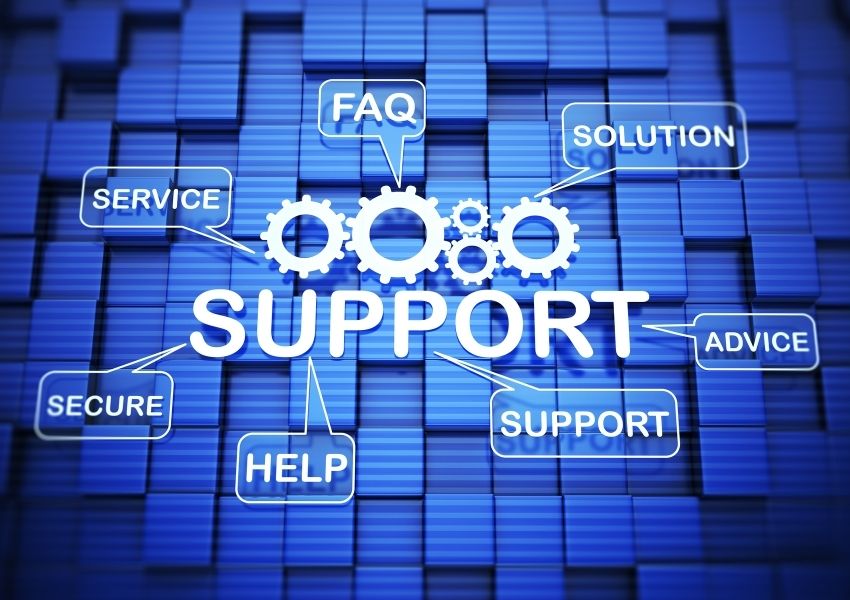 Our Approach to IT solutions Central Coast - Complete care of your IT systems
We provide comprehensive managed IT services for your information technology systems. With Chewing IT, you can trust that your systems will be properly cared for. Through a proven process of stabilising, optimising, and then enhancing your IT systems to fine-tune operational efficiencies and costs, we aim to cultivate trust among your team and ensure that;
• Your internal IT challenges are more openly discussed
• More effective strategic planning for the future of your business's IT solutions
• We guarantee the long-term stability of your business's IT systems.
Unique IT Solutions for your Central Coast Business
When you want a more flexible and advanced IT strategy but are constrained by the thought of its expense, Chewing IT is the right choice for you. We don't provide a one-size-fits-all solution. Instead, our experts develop a unique IT solution tailored to your company's unique needs.
How Our IT Solutions work for your Central Coast Business
Modern business demands optimal IT solutions, and that is a fact of modern professional life. Finding the most effective solutions and fine-tuning them to your specific business demands is one of the smartest decisions you can make... removing hassle, uncertainty and risks. It is important to hire managed IT services from Chewing IT as we specialise in locating and fine-tuning the best solutions to your needs.
Enhanced business efficiency.
We will design and implement solutions tailored to enhance efficiency across your IT systems, so you can look forward to all of the business advantages that come with having a professional managed IT solutions provider.
Our goal is your success.
We make sure we provide truly dynamic IT solutions tailored exactly to meet your organisation's demands. We handle, maintain, and resolve any challenges throughout your entire network, including servers, desktops, mobile devices, and cloud-based applications.
INNOVATIVE IT SOLUTIONS CENTRAL COAST BUSINESSES NEED
When you're starting a company or have just experienced significant growth, you demand an IT infrastructure provider that truly understands what they're doing. From the very beginning, Chewing IT works together with you to design an IT system that delivers on your business objectives, both in terms of outstanding performance and economical efficiency.
When looking to upgrade or start your IT infrastructure, increasing productivity, simplifying processes and reducing costs are the top three priorities for Chewing IT. You can be certain that whatever operating system, application or cloud solution we recommend, your business will benefit.
Please call the Chewing IT experts on 02 4339 4789 to discuss our It Solutions for your Central Coast business.
Suitable for All IT Infrastructures
Chewing IT supports all devices to ensure you have instant access to professional IT Support for your Central Coast business
Get in touch for your Free Consultation
Our team will support your business IT requirements